Huge mat area
We have over 5000 square feet of the highest quality zebra mats. This is where the fundamentals training begins. Mixed Martial Arts (MMA), Brazilian Jiu Jitsu, and Muay Thai Kickboxing fundamentals are all taught in the front area. We can accommodate any size class no matter what discipline you choose.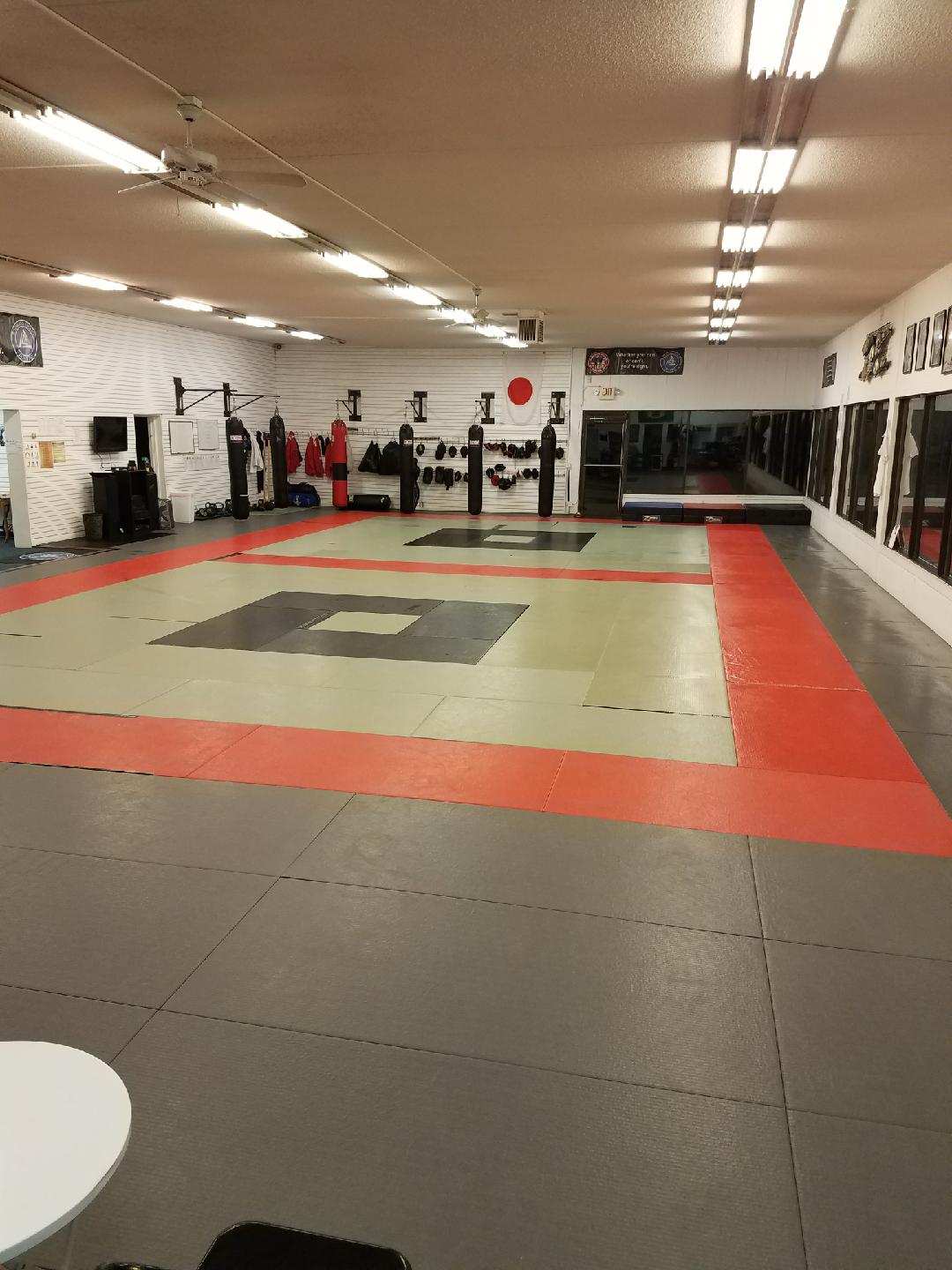 Member of the Rodrigo Gracie Jiu Jitsu Network!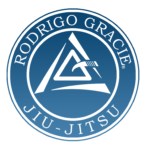 Gracie Jiu-Jitsu was made for self defense. You will learn authentic Gracie Jiu-Jitsu. The closer to the source you get, the less diluted the Jiu-Jitsu becomes. ASMA is real close to the source. Rodrigo Gracie teaches seminars multiple times per year, keeping ASMA authentic and updated. The Gracie family changed the world on the way Martial Arts were taught and practiced. The Gracie family founded the UFC (ultimate fighting championship). And on Nov. 12th 1993, America was shocked at the way Royce Gracie tore up the competition, submitting everyone using Gracie Jiu-Jitsu. The Gracie family revolutionized today's martial arts landscape. Learn this unique system of self defense. Text 952 457 7743 for a private 1 on 1 session today!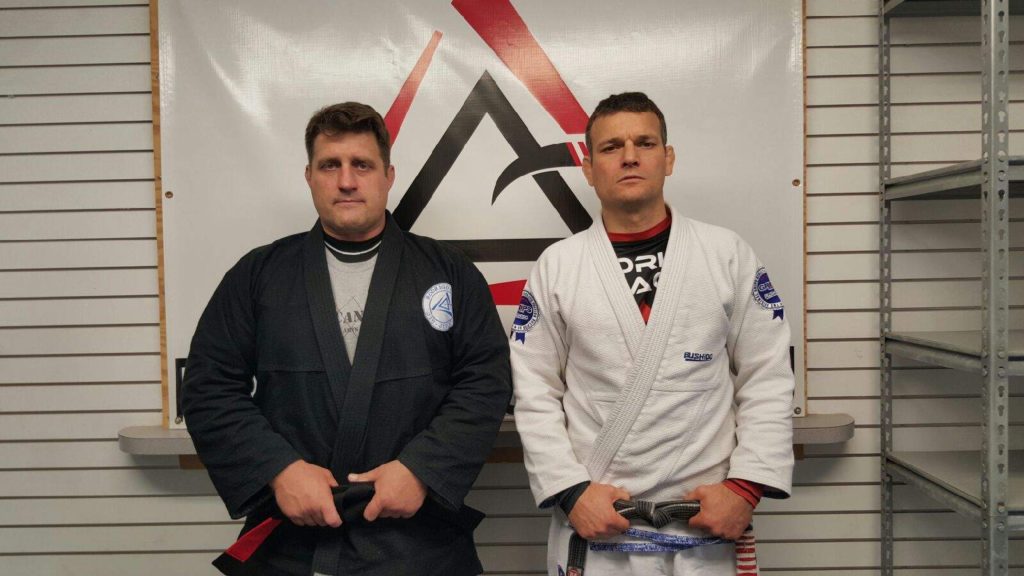 Patriotism.
The kids class ends with the Pledge of Allegiance. We aren't part of the hate America crowd. We firmly believe that only good things can come from saying the pledge. Every kids mixed martial arts class ends with the pledge…..even the under God part.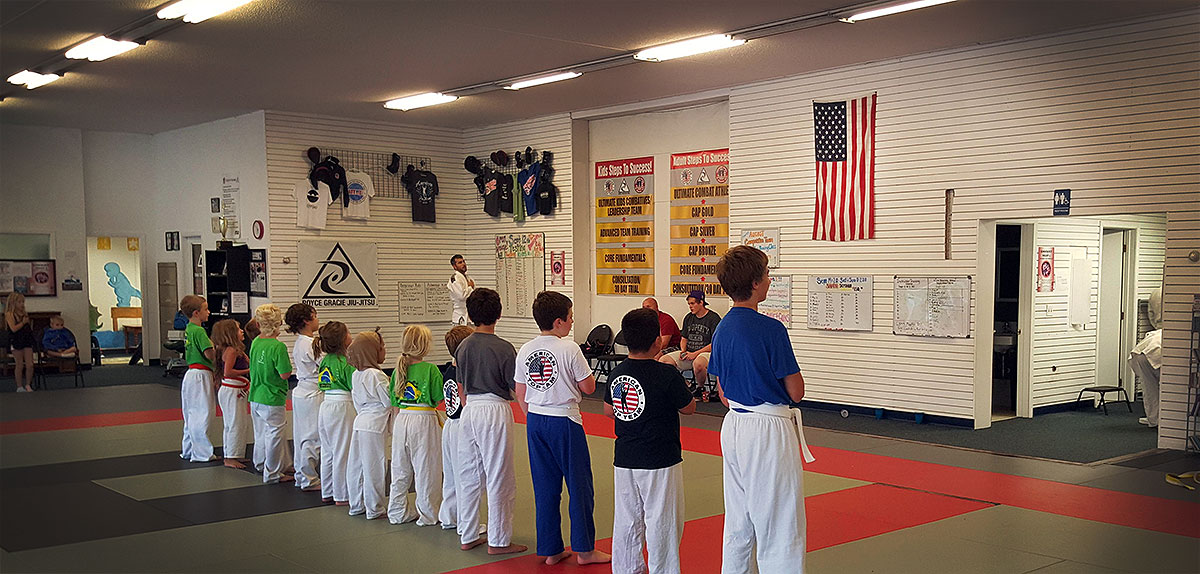 Specializing in teaching kids with ADD and ADHD.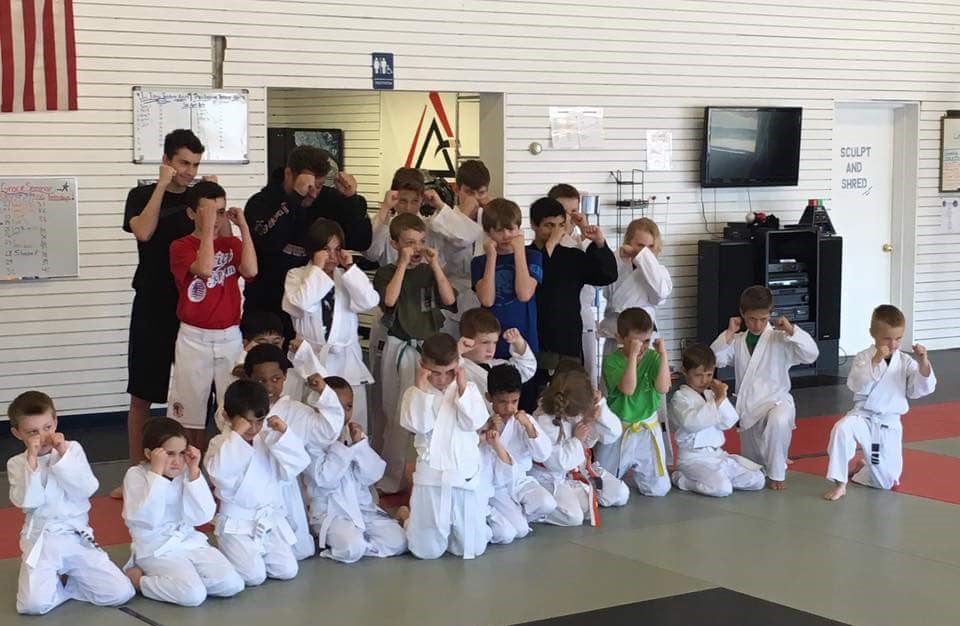 We believe hard core prescription drugs should be used as a last resort. Frequent and consistent class participation will increase your childs attention span and instill discipline through motivational speaking, intense Mixed Martial Arts/Brazilian Jiu Jitsu workouts and basic common sense nutritional changes. We have had parents tell us that our kids program has performed miracles….with their help of course.

Not One… But TWO Full sized MMA Cages.
These are not the quarter or half cages that can be used for modified training, these are full sized MMA cages! One is a 20 foot and the other is a 26 foot. In between the cages we have heavy bags, speed bags and close to 2,000 sq feet of zebra mats. This is where the competition team and the Combat Athlete Program students practice. When your skill sets rise above the fundamentals class, and you desire to take your training to the next level…..we will give you an application and a try out to make the team. For the serious only.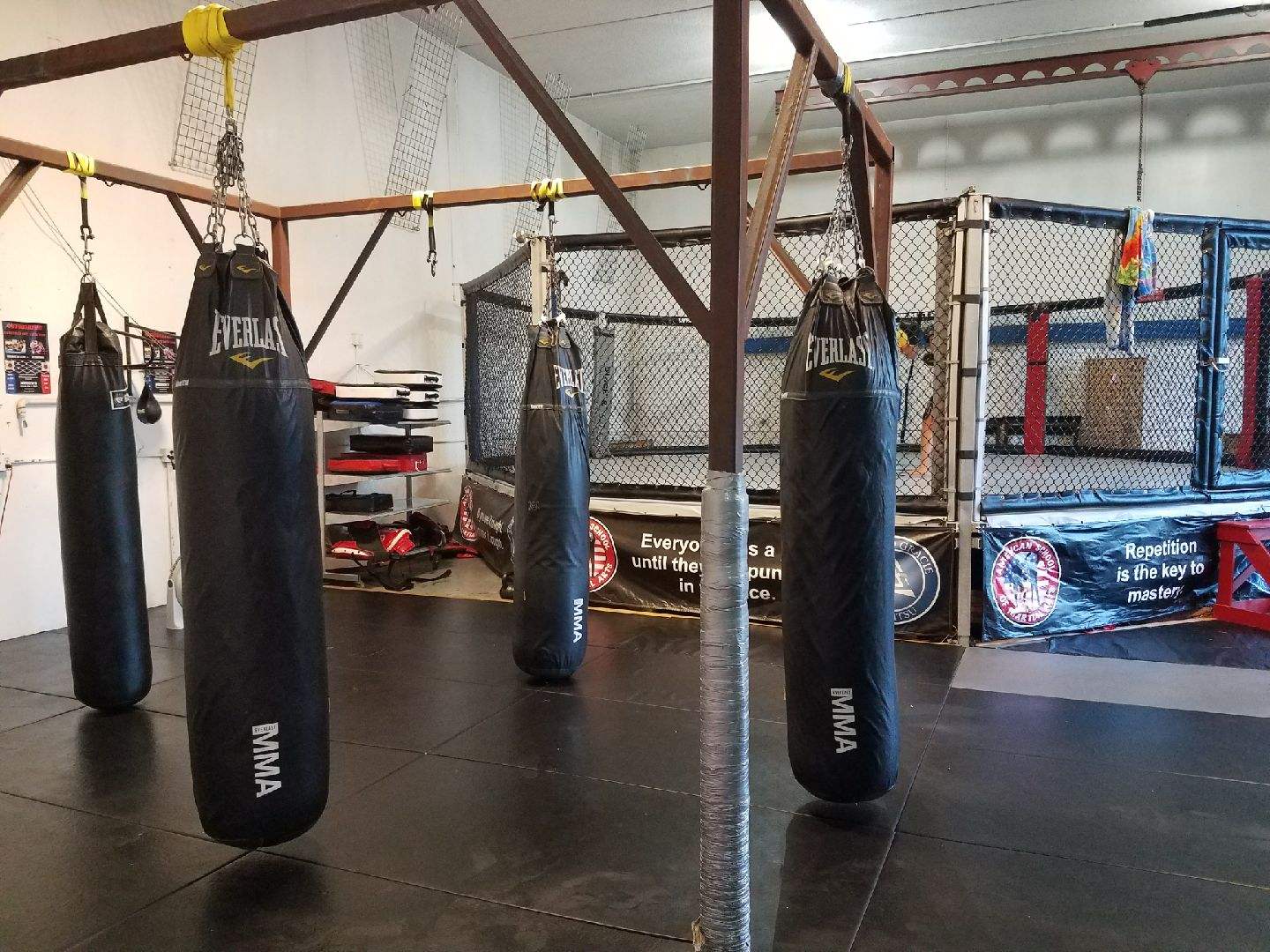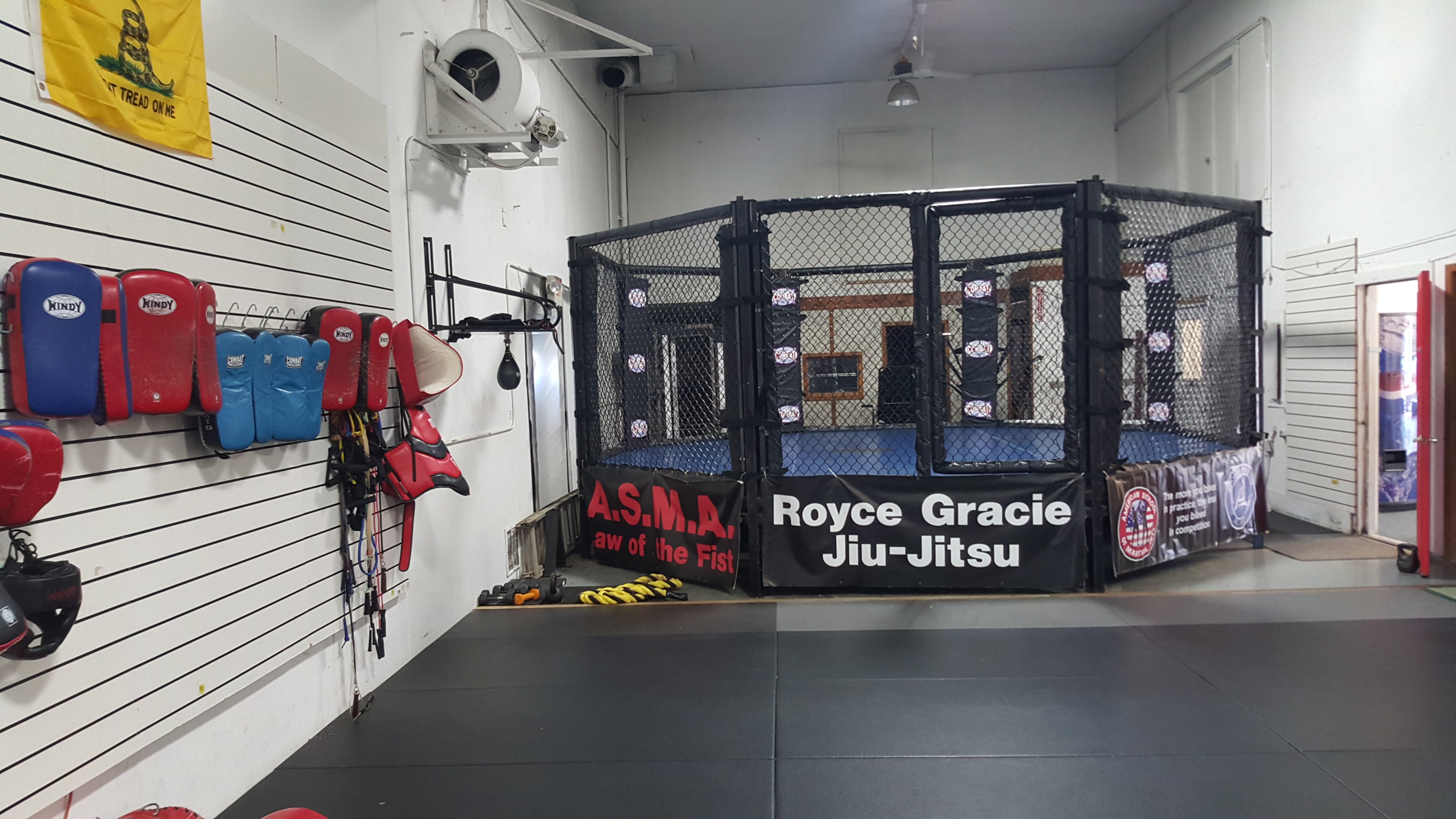 Free Wireless Internet.
Get your Zen on while you catch up on e-mail, get some office work done or simply to pass the time during children's class.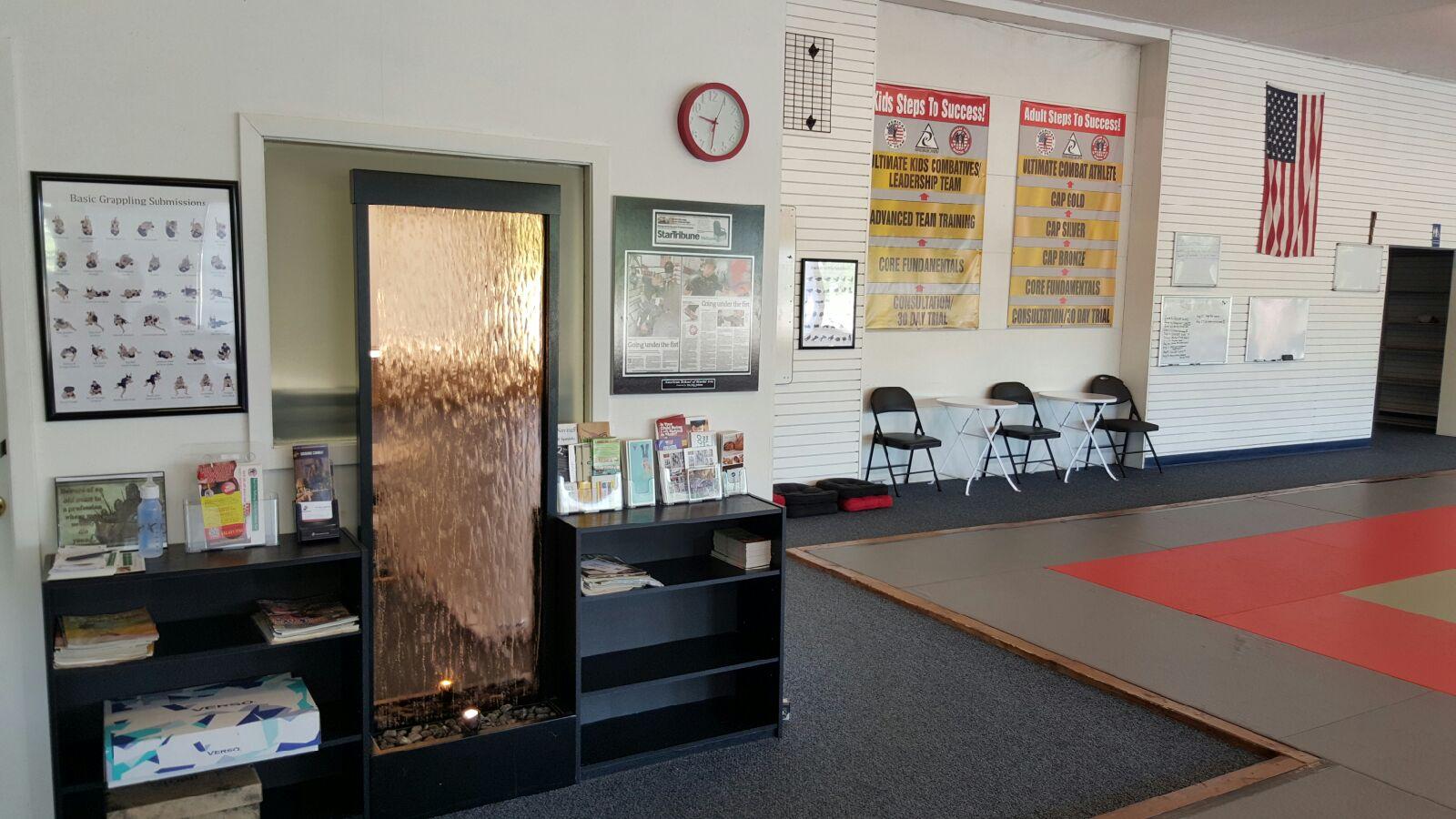 Pro Shop.
We have all your MMA, Muay Thai Kickboxing, Brazilian Jiu Jitsu and Boxing gear right here! T-shirts, gi's, grappling shorts and so much more.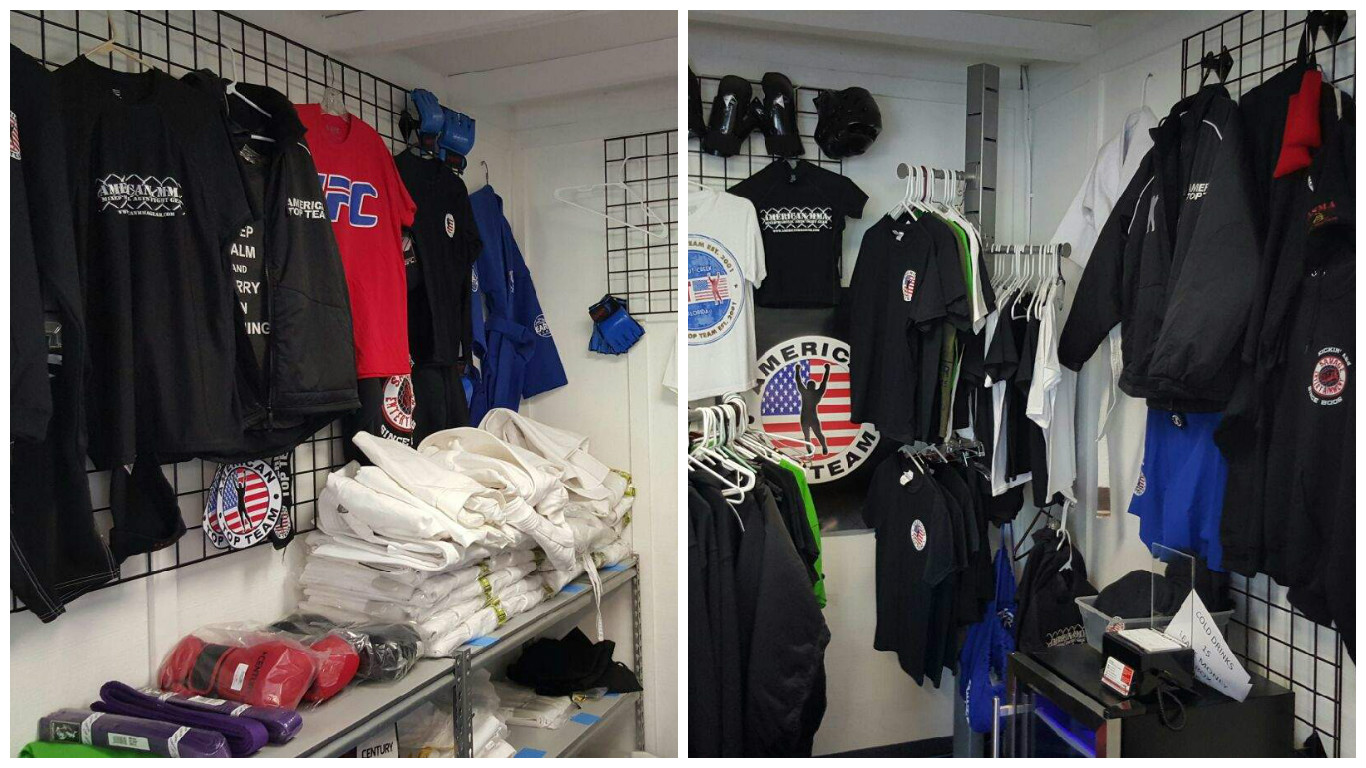 Kid's play room.
We welcome your children while YOU workout. Our play room features TV & videos, toys and books for all ages. This room is unsupervised, but within sight of the mat area. So there is really no excuse on why you can't join our mixed martial arts, kickboxing or jiu jitsu program.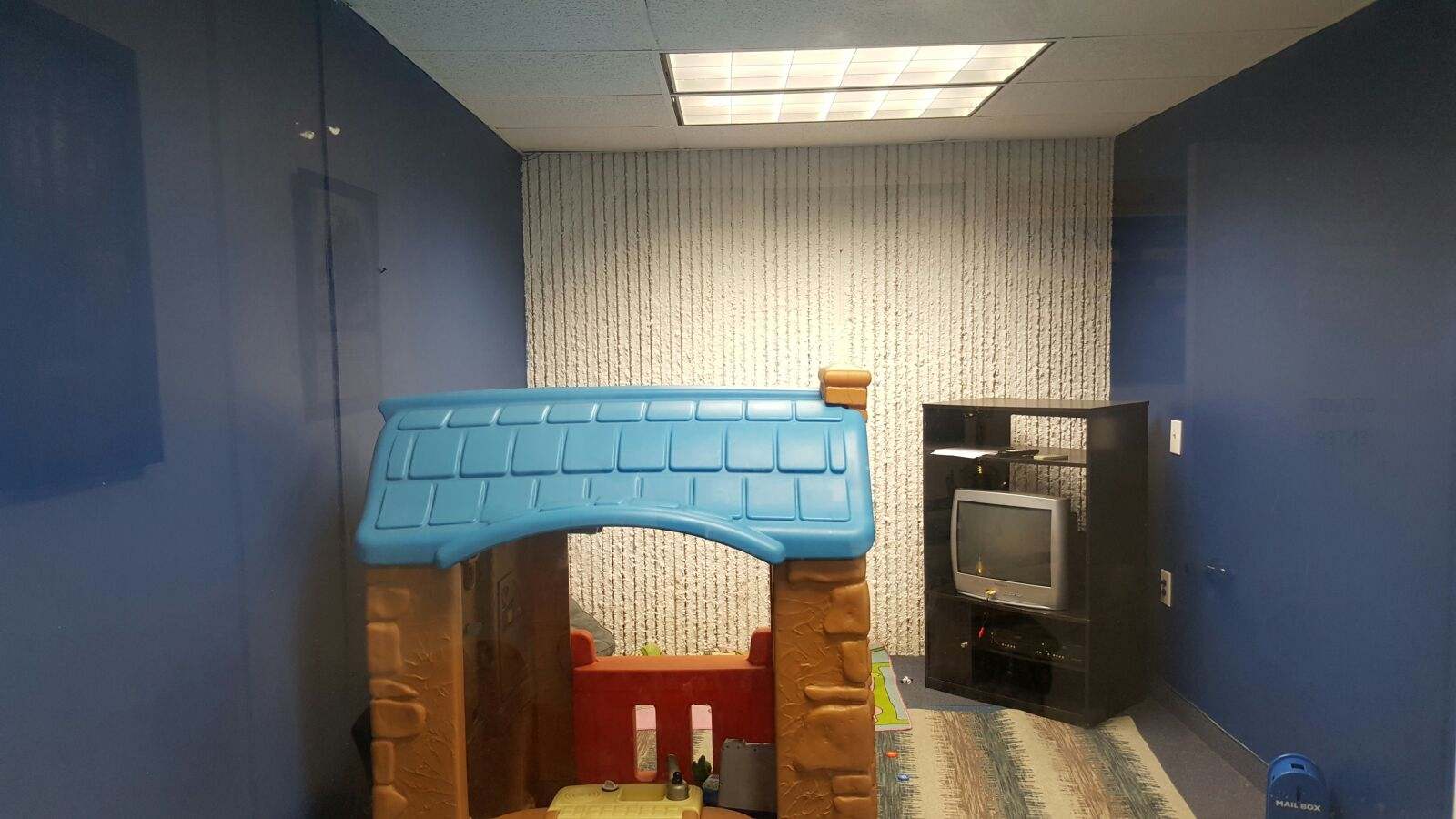 Ladies Fitness Room.
Muay Thai Kickboxing, Gracie Jiu-Jitsu, Kettlebells, Booty Barre, Circuit Training. All of this is offered in our Ladies only Sculpt & Shred classes. Taught by Ladies in a private closed off area. You will feel zero stress when coming in to workout…..no meatheads flexing their biceps trying to ask you out on a date.


Heavy Bags.
We have everything to facilitate your Muay Thai Kickboxing, Boxing, and Mixed Martial Arts needs! Thai bags, movement bags, uppercut bags, speed bags, double end bags, grappling dummies, and conditioning/circuit training bags. It's all here under one roof.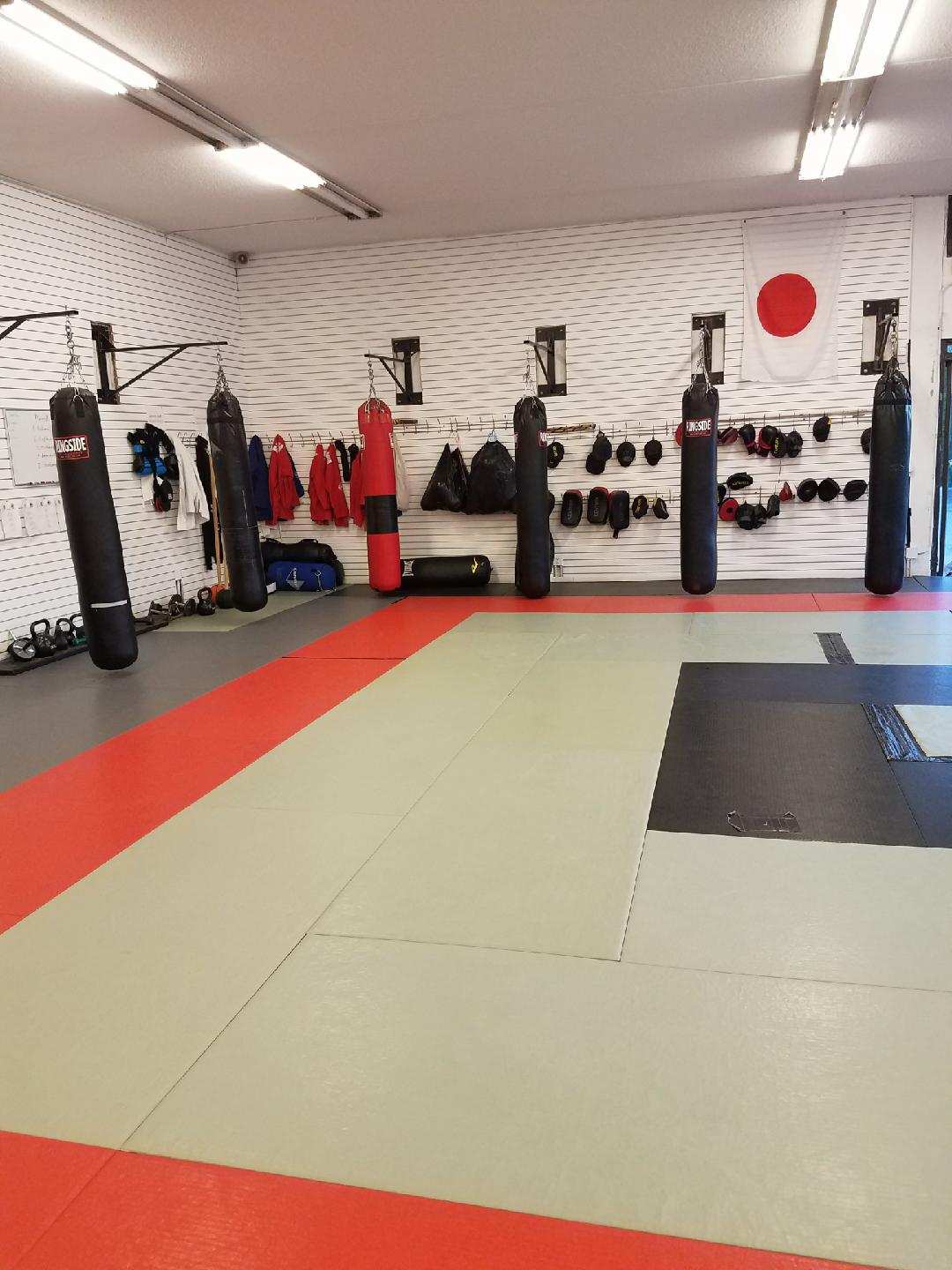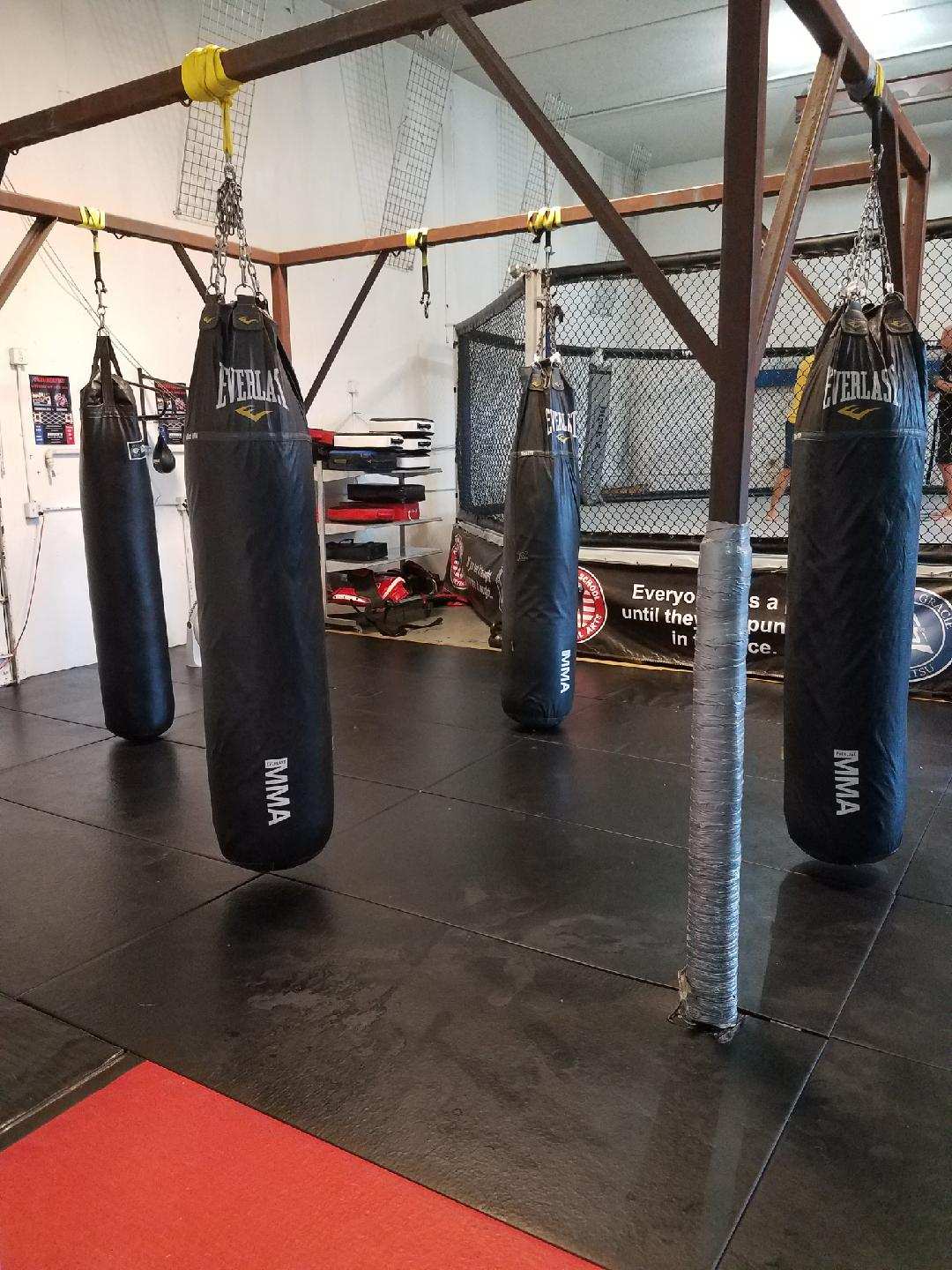 Weight Equipment.
Nothing fancy, but we do have everything you need to work all body parts. To spend hours on assorted machines is a waste of time. We have specific programs designed for martial artists, gaining functional muscle that will be used to defend oneself.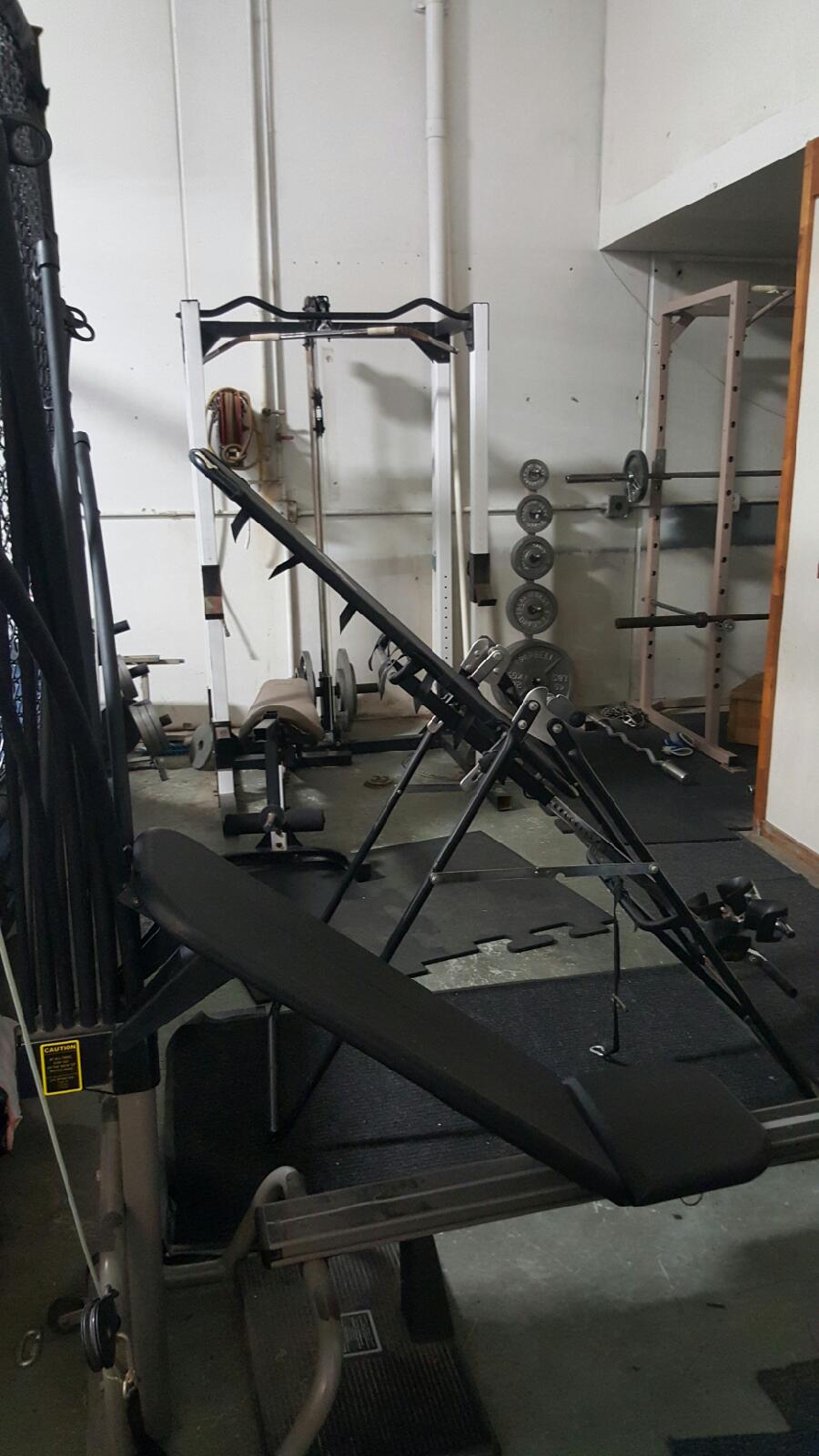 American School of Martial Arts provides superior martial arts instruction and training in Brazilian Jiu-Jitsu, Muay Thai, Boxing, Wrestling, Self Defense and Mixed Martial Arts to the Minnesota communities of Eagan, Burnsville, Apple Valley, Lakeville, Farmington, Eden Prairie, Edina, Savage, Prior Lake, Jordan, Belle Plaine, Chaska, Shakopee, Bloomington and throughout the Minneapolis-St. Paul Twin Cities area.